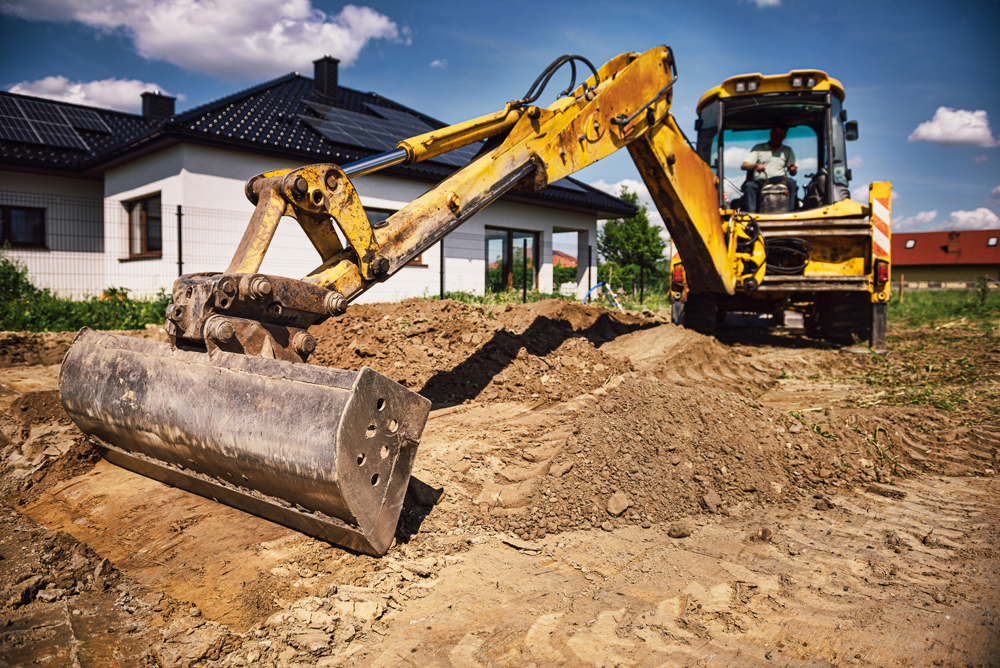 Are you looking for a human resources management solution?
Your personnel management solution
Your personnel management solution
Our solutions will quickly and reliably improve your safety and operations!
Digital human resources management
Digital human resources management
Automate field operations to increase your team's productivity, reduce costs and improve the customer experience.
UPDATE: Federal Labor Court sees mandatory recording of working hours!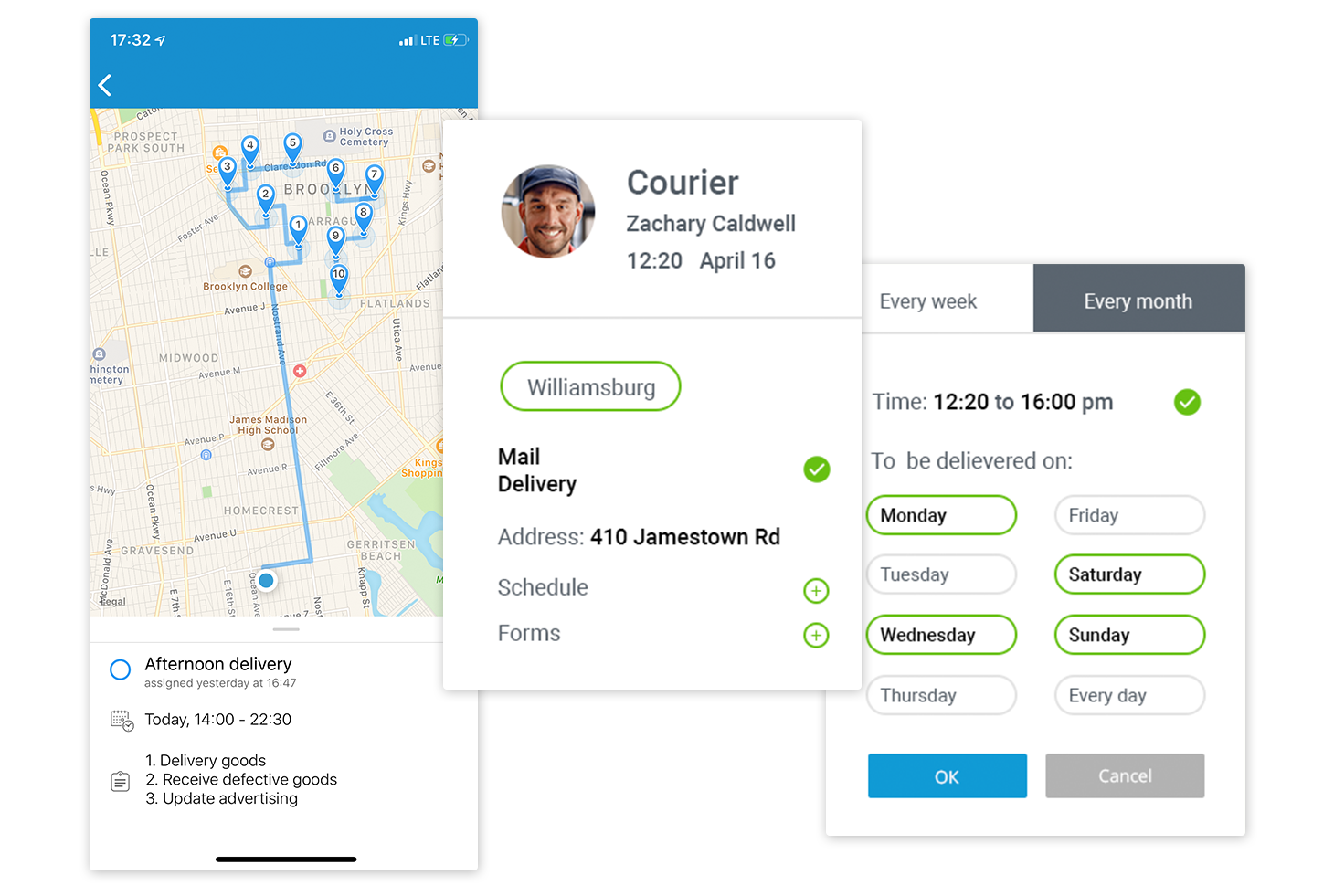 Quality assurance
Quality assurance
Use mobile forms to review service outcomes in real time. Review uploaded data, images, e-signatures and customers Reviews.
Support field technicians in in-app chat to ensure they do a good job and increase customer retention.
Alone worker solution
Where. When. Who?
In the event of an accident, important information can therefore not be determined!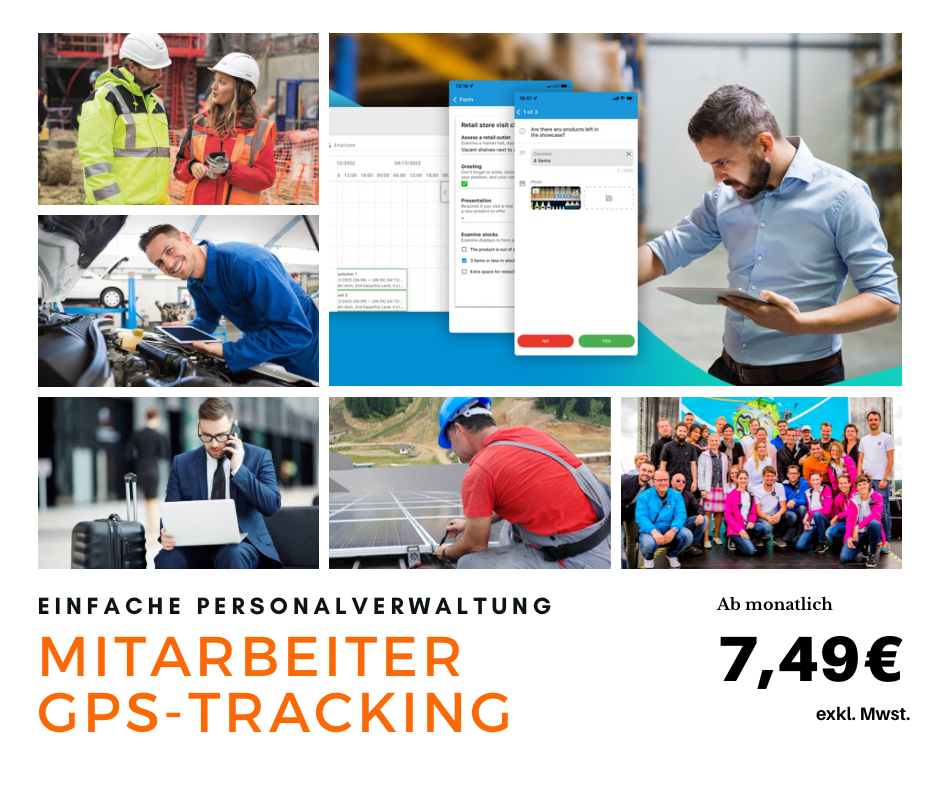 Human Resources Management
Human Resources Management
Our price example:
1. no additional hardware needed / our GPS X-Tracker app can be installed on smartphone for free.
2. monthly costs: 7,49 Euro incl. Service. Activation possible within 2-3 hours.
Alternative hardware (visitor tracker): GH5200 an outstanding mobile tracker in the form of a name tag. Numerous functions incl. SOS call button.
Your purchase price: 94,05 Euro
Fair conditions: No minimum quantity, Monthly billing by invoice / Min. Term 6 months thereafter cancelable monthly (All prices plus 19% VAT and shipping costs / Delivery time between 5-10 business days / Quantities discount and rental request on request / Monthly costs are per registered device)
Web & Mobile
Solutions can be used with your PC, tablet or smartphone anywhere in the world.
LIVE Tracking
Real-time details are visible directly on your screen, depending on your hardware.
Hardware
We always have the right tracker for your situation.
Service
Our service and advice are our strength. We are your contact.
Time recording
With our digital working time recording, you receive working times for your projects in real time, accurate to the minute.
Security
100% German data protection and server. We pay attention to Galileo compatible hardware.
Trackerando has been successfully working with these great partners for years.